If you are new to TI Reporter, complete setup steps 1, 2, and 3 before starting your first report - this will only take a couple of minutes. Follow the guide at the top of your home page or access Quick Start for written guidance.

After you have clicked "Start Report", the "General Information" will open.
Begin by entering the customer. If you have entered the customer in your list, the name will appear. TIP: It may be better to enter only the first couple of letters and allow the program to show you the customers from your existing list.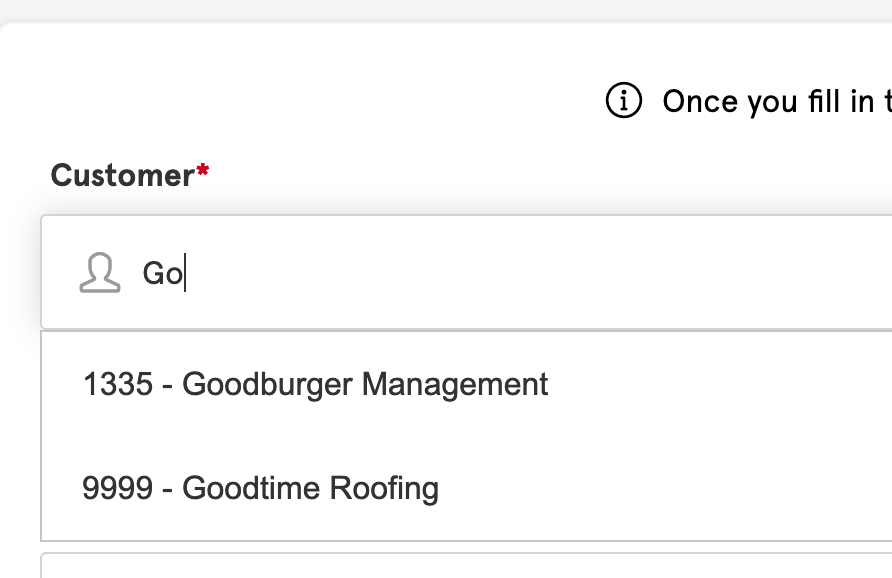 Assign the Job Number. This can be alpha-numerical and include symbols.
Next - select the type of report that you are writing by using the down arrow to the right of the Report Type section. You can scroll through the seven report templates to select the appropriate report type. The selection will determine the type of pages that you will complete as you continue to write your report.

Continue to complete each field. below are our suggestions on the data for each field:
End User (Contact Person) - this is your site contact (example: Mr. John Smith)
Job Name - this is the site where the inspection was performed. It may or may not be the same as the customer information.
Address - this is physical address where the inspection was performed.
Report Customer Logo - If you would like the finished report show your customer's logo, facility photo, or an image from the survey, on the front cover of the report, add the image here.
Report Date - this is the date the report is being written (today!)
Inspection Date - enter the date(s) that the inspection was performed. You can enter multiple dates by clicking the "Add Inspection Date" button.
Thermographer -- TIP: Enter only the first couple of letters the thermographer's name. If name does not appear, likely the thermographer has not been added to the list of thermographers OR the thermographer has been de-activated. You will need to go back to the Thermographer list before proceeding.
Facility Size - This field only applies to electrical or mechanical reports, and will be used when calculating Avoided Cost Analysis.
Show Branding - if you want your company logo to appear on the top of the report cover page, click this button.
Click the "Save" button located at the top right corner. If you have completed all the required fields, a green check mark will appear next General Info, and you will be ready to move to the next steps.